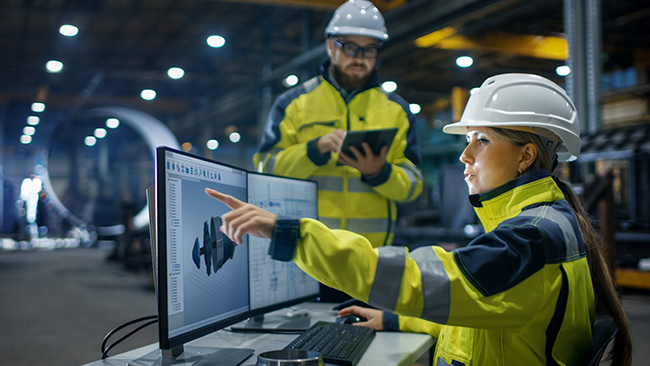 ERACO TECHNICAL SERVICE
ERACO considers the companies it works with as business partners rather than customers, and continues its support after sales.
Our company, which considers it as a necessity to work with the best-known components in the sector in all air-cooled chillers, water-cooled chillers, and dry coolers we produce, has succeeded in reducing the need for technical service to a minimum. With the principle of quality control at every moment of production, workmanship-related errors are reduced as much as possible.
Within the scope of special service application, our company offers our consumers the privilege of 7×24 Technical Service without any additional charge within the scope of warranty.
In this field, the technical service consisting of engineers and technicians with a high-quality understanding provides service throughout the country, every day of the week and at any time of the day.
Our devices with IND-SCREEN feature (valid for chiller devices with a web module installed) can be inspected by our technical unit anywhere in the world. In this way, the source of possible faults can be detected faster and solved by remote intervention, mostly without going to the device. In this way, time-money savings were kept at the highest level and production is not interrupted.
With friendly service, technical equipment, spare parts - workmanship guarantee, affordable spare parts-service fees and professional approach, customer applications are served as soon as possible and a high level of customer satisfaction is ensured.